Feb
13
Regular lodge meetings:
Valhalla Lodge will be alternating between Monday evening and Saturday morning meetings to give more people a chance to take part. Meetings take place in the Valhalla Room at the Scandinavian Centre, 739 20th Ave NW, Calgary.
Upcoming meetings – everyone welcome
Saturday September 9,  10 a.m.
Monday, October 2, 7:30 p.m.
Saturday, November 4, 10 a.m.
Monday, December 4, 7:30 p.m.
Coming up:
August 31 Deadline for Sons of Norway Foundation in Canada Scholarship Applications
See the latest SONFIC newsletter for more information or go directly to http://www.sonfic.ca/index.php/apply-for-funding/forms
Fall folk dance Workshop  (Sept. 15-17) and Saturday Dinner Dance in Red Deer
Information Page and Registration Form for workshop.
Multicultural night on Friday, September 29th, at the Stampeders football game. Specific details will follow at a later date, but there will be a fireworks show following the game! Tickets for participants will be $28 (regular value $38.50).
*******************************
Some past  activities:
2017
Ski for Light – Monday February 6. Thank  you to lodge volunteers who provided lunch and transportation for visually-impaired skiers assembling at the Scan Centre.
See photos of the Ski for Light week at Kananaskis with the link below –
https://www.shutterfly.com/action/welcome?sid=1AbMm7Fw2YtWRQ&emid=shareprintviewer&linkid=link
Canada 150 – Multicultural Fair – Saturday February 4 at Confederation Park 55+ Activity Centre. Our lodge had a table with cultural displays and lefse samples.
2016
Sons of Norway International Convention, Tacoma, Washington, August 25-27
Trochu Arboretum and Rowley ghost town bus tour, August 6
Fjord horse farm/cowboy dinner – July 24 Click on the link Valhalla Fjord Horse Event – July 24, 2016 for Ron Reine's photos.
St. Hans Fest, June 25
Sons of Norway District IV Convention, Helena, Montana, June 16-18
Sports Weekend in Edmonton, June 10-12
Sundre day trip, June 4 – Left: photo of Chester Mjolsness, founder of the Wildlife Musem. Right: one of many unique fence sections at the Pioneer Village Museum.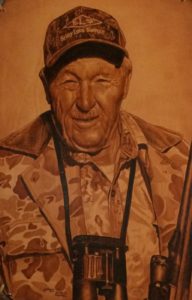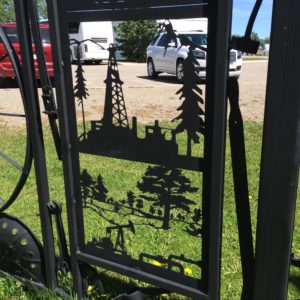 Culture day – Genealogy, April 16
Missed the Genealogy session but you want to get started? If there is enough interest we can have another session. In the meantime, Sons of Norway members have access to these resources at sofn.com
Unit 5: Genealogy
2015
May 12, birdwatching at Pearce Estate Park.
April 25, geocaching and picnic at Bowness Park.
March 20, STARS Air Ambulance tour.
2014
Syttende mai 2014 was a very special time!